40+% of Senior Living Leads
Are Never Responded To

We've run secret shops on over 150 senior living communities in the United States in over 20 different states. Some of our key findings:
Okay, So Why is This Happening?
HINT:
It's

NOT

the Salespeople's Fault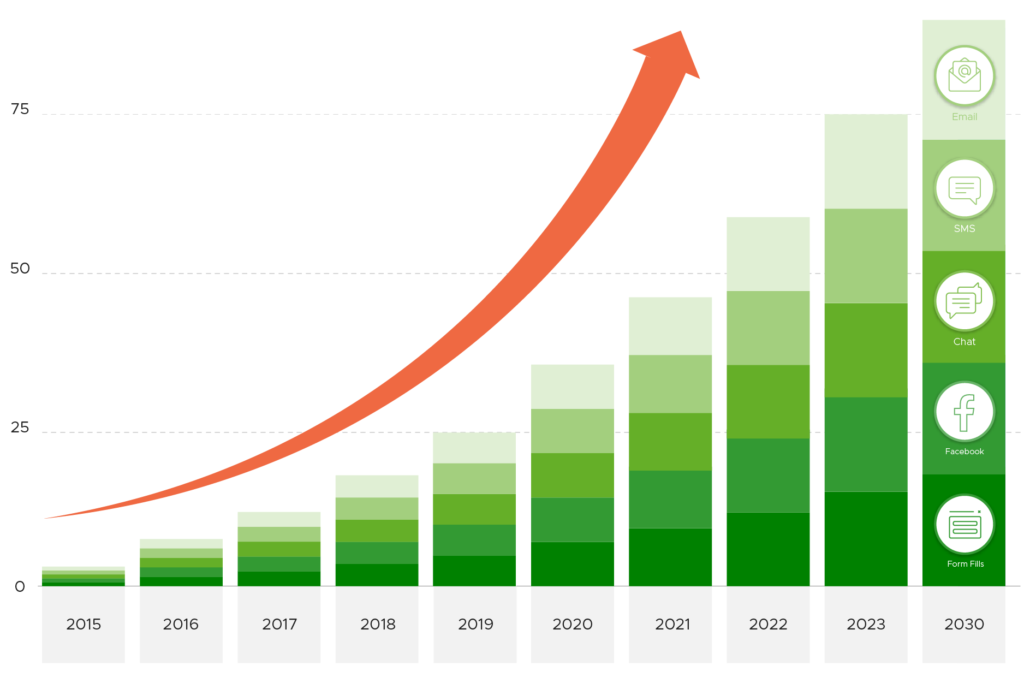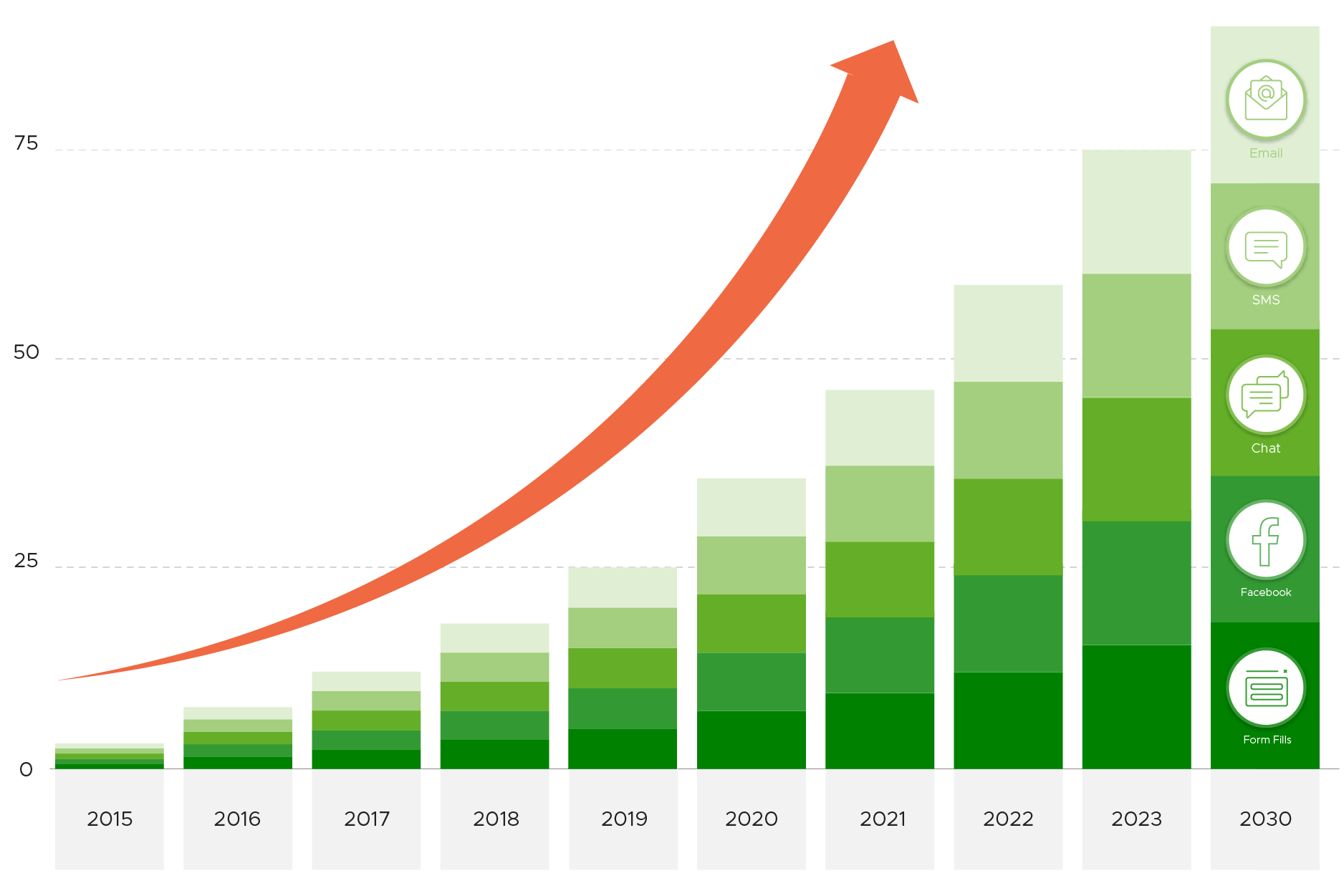 1) More Leads Than Ever Before
Form fills, PPC leads, Facebook messenger, Whatsapp, A Place for Mom, Caring.com, the list of digital leads sources goes on and on. And it's not slowing down.  Total digital spend is predicted to double between now and 2030. More and more leads will come from digital sources. 
And keep in mind, this is technically a NEW problem that did not exist 10 years ago. How to handle large amounts of inbound digital sales leads? Many senior living salespeople are currently struggling to keep up with the influx of inbound leads and without a scalable, repeatable process in place their jobs will only become more difficult.
2) Salespeople Are Spread Too Thin
Senior living salespeople wear a lot of different hats. This is not news. From giving tours of their communities, reporting, updating their CRM, taking inbound calls, talking to current residents, hosting community events, and more! The list goes on! 
Now when we add problem #1 (the increasing influx of digital leads) into the mix we can see that that senior living salespeople really have their work cut out for them. By tasking them with the additional responsibility of quickly responding and contacting and following up with new inbound leads you've essentially given them a entirely new job., when their plate is already too full as it is.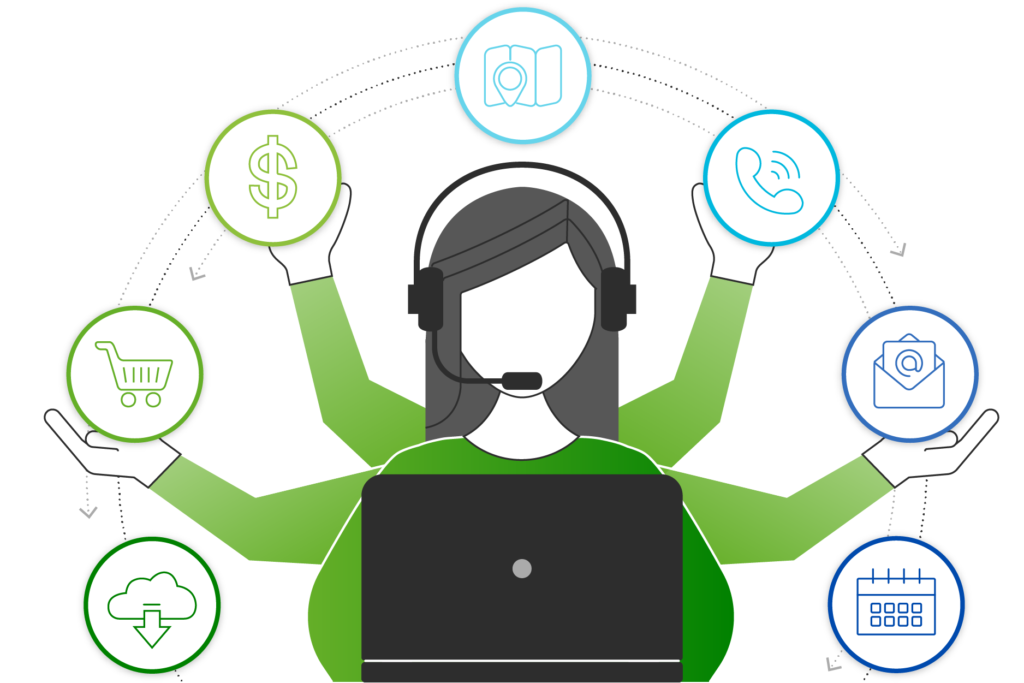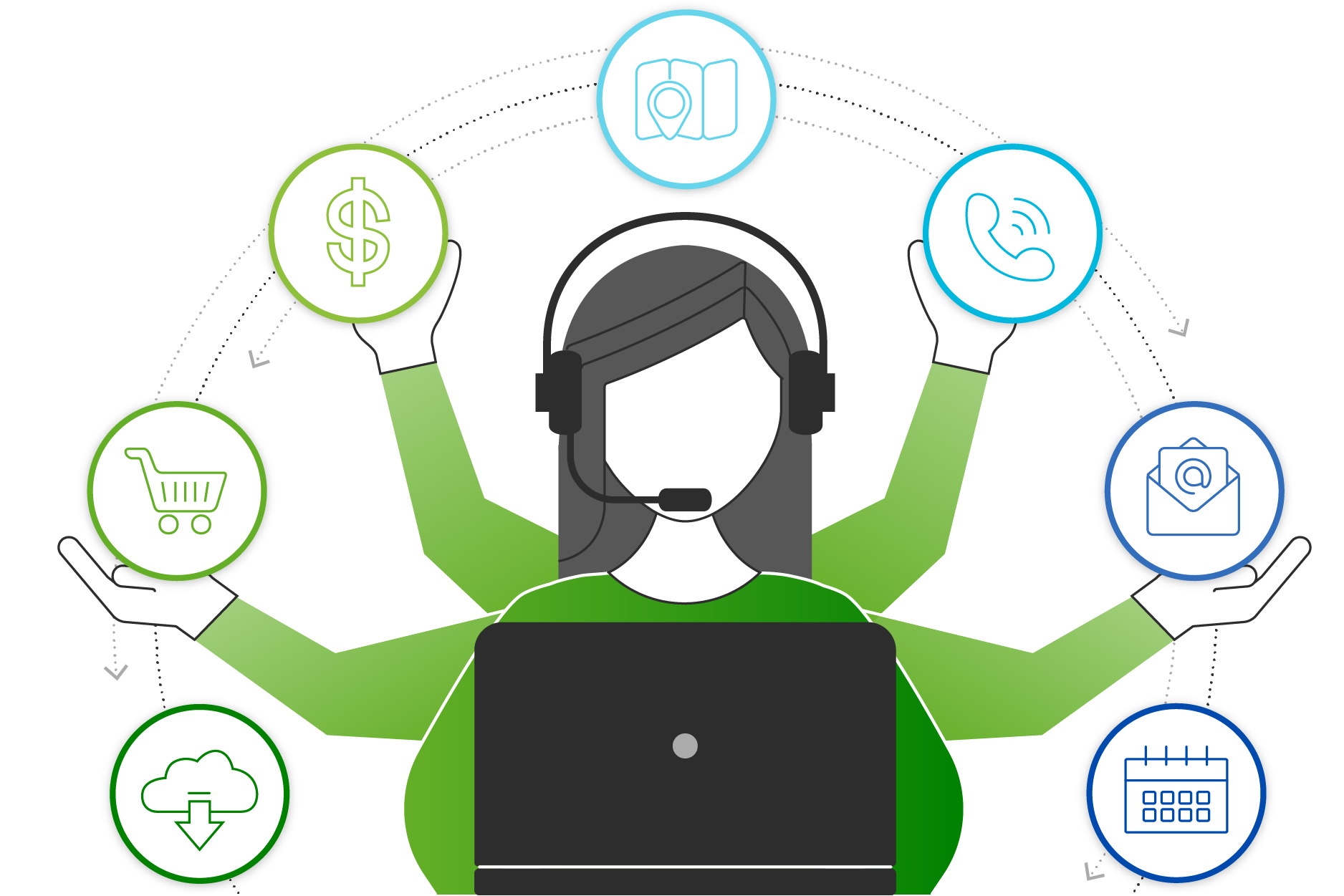 Another reason that it's so hard to respond quickly and repeatedly to new digital leads is disconnected tools.  This problem has plagued the senior living industry for a while. Without software tools that are connected and work together instantly it's impossible to build out the automated processes that are required for handling the big increase in digital leads. By connecting marketing automation to your CRM, to your salesperson's calendar, and to your email, you can automate 80% of the salespersons repeatable tasks – saving them huge amounts of time that can be directed to more high-value tasks like giving on-site tours or actually talking to prospects.
4) Lacking a Repeatable Process
We've touched on this already but without a repeatable, scalable process in place it will become increasing difficult to keep up with the increasing number of digital leads.  By building out a follow-up cadence that leverages technology and automation you can save your sales team huge amounts of time and frustration. Plus in the process you create a better prospect experience!
By creating a repeatable process that leverages technology you're building something that can be measured and improved upon. Each step in the interaction with new prospects can be customized to your exact branding, style, and messaging. And when you leverage software tools that connect to your CRM you can track your results and make improvements as you.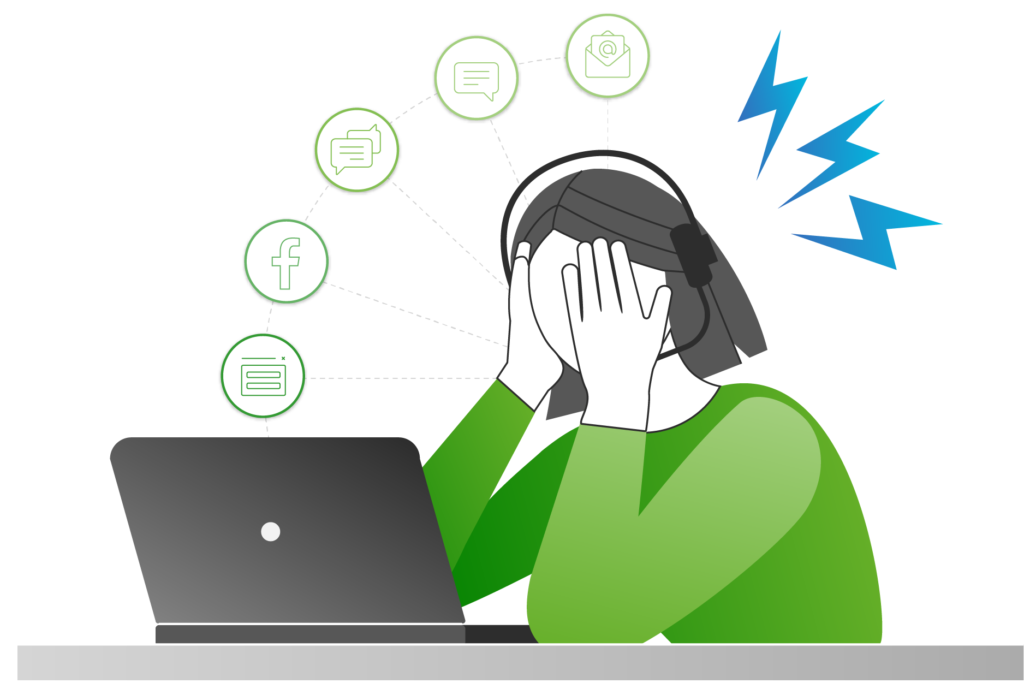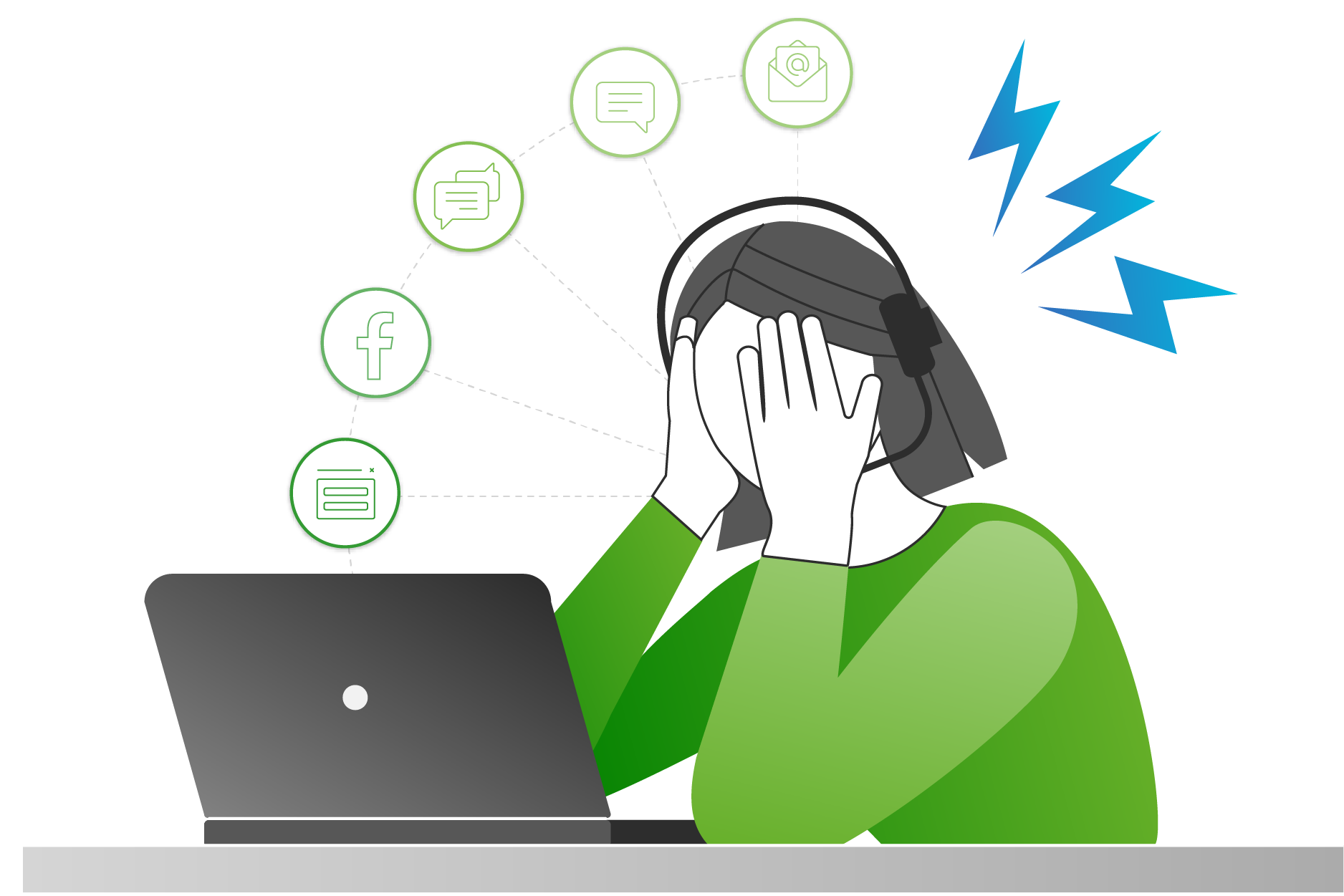 Consider the Following Statistics:
Here's What Happens When You Got it Alone
Communities

lose 43% of their sales opportunities 

before their leads ever reach a salesperson. 

*This stat from Julie's book highlights what a big problem (and opportunity) lead management is in the senior living industry. By addressing this problem head-on we hope to give clients a competitive advantage over competition. 
50% of buyers
choose the company that
responds first. 
*While this stat might be more relevant to other industries I'd have to assume the same logic is true in senior living. By responding quickly you show prospects you care and that they are important to you. It leaves a lasting first-impression.
48% of salespeople
never even make a single follow up attempt 
(Investp)
*From our secret shop data we've found this to be true in senior living. About 40% never responded to our inquiries. To us, this clearly shows how salespeople are spread too thin with their current workload.
The average cost for a senior living lead is
$431. 
*This is an often quoted senior living stat. If each lead costs $431 isn't it worth making the most of each one? The idea of not even calling a lead that costs $431 clearly highlights a major problem (and opportunity) in the industry. 
When you make a lead wait 10 minutes or more, the odds of qualifying them

 drops by 400%

 (Novocall)

*This is another popular stat that shows the importance of quick response time. Our secret shops show an average response time of 46 hours for reference.
It takes, on average

, 25 touches to convert senior living customers 

*Senior living leads have a long sales-cycle. And "follow-up" is often cited as one of the most problematic areas for salespeople. By taking this tedious process away we hope to liberate salespeople's schedule.
A New Age Problem Requires New Age Solutions
We've thought through each of the major issues facing senior living clients and can offer solutions based on your specific needs and challenges.